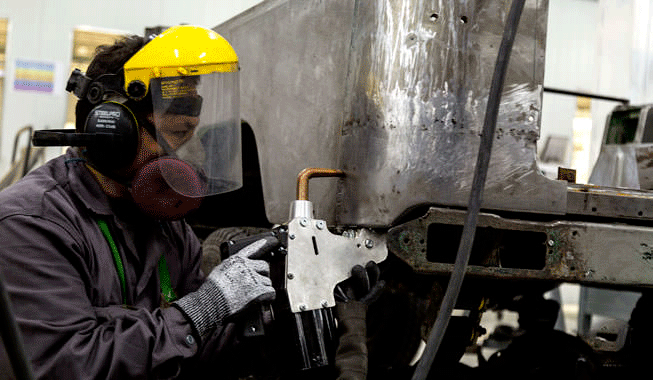 Body Work and Custom Fabrication
With the chassis stripped of paint and aligned back to factory specs, it passes onto the Fabrication Team. This is where we reinforce certain frame components and make the structural changes needed to take on the upgraded engine, transmission, steering and suspension setup. Then it is galvanized in molten zinc to prevent future corrosion, powder coated, and painted.
In parallel with the final chassis work, our Body Work team is busy modifying or re-creating steel body panels - by hand - based on the particulars of the project. As of 2019, a typical project involves using 40% of the original body panels, and 60% new fabricated pieces made of galvanneal steel.
Then begins the arduous process of assembling the vehicle in what we call the "raw state". This involves assembling every core component of the vehicle along with the accessories that will attach to the chassis and body, making sure that they fit correctly, and that gaps are within acceptable parameters.
Because each vehicle is hand built, this is the only way to ensure the final assembly process goes smoothly.
With the vehicle fully assembled, our QC team kicks back into gear and inspects the project vehicle using a 150 point check-list. If it passes, it goes into Preparation and Paint.